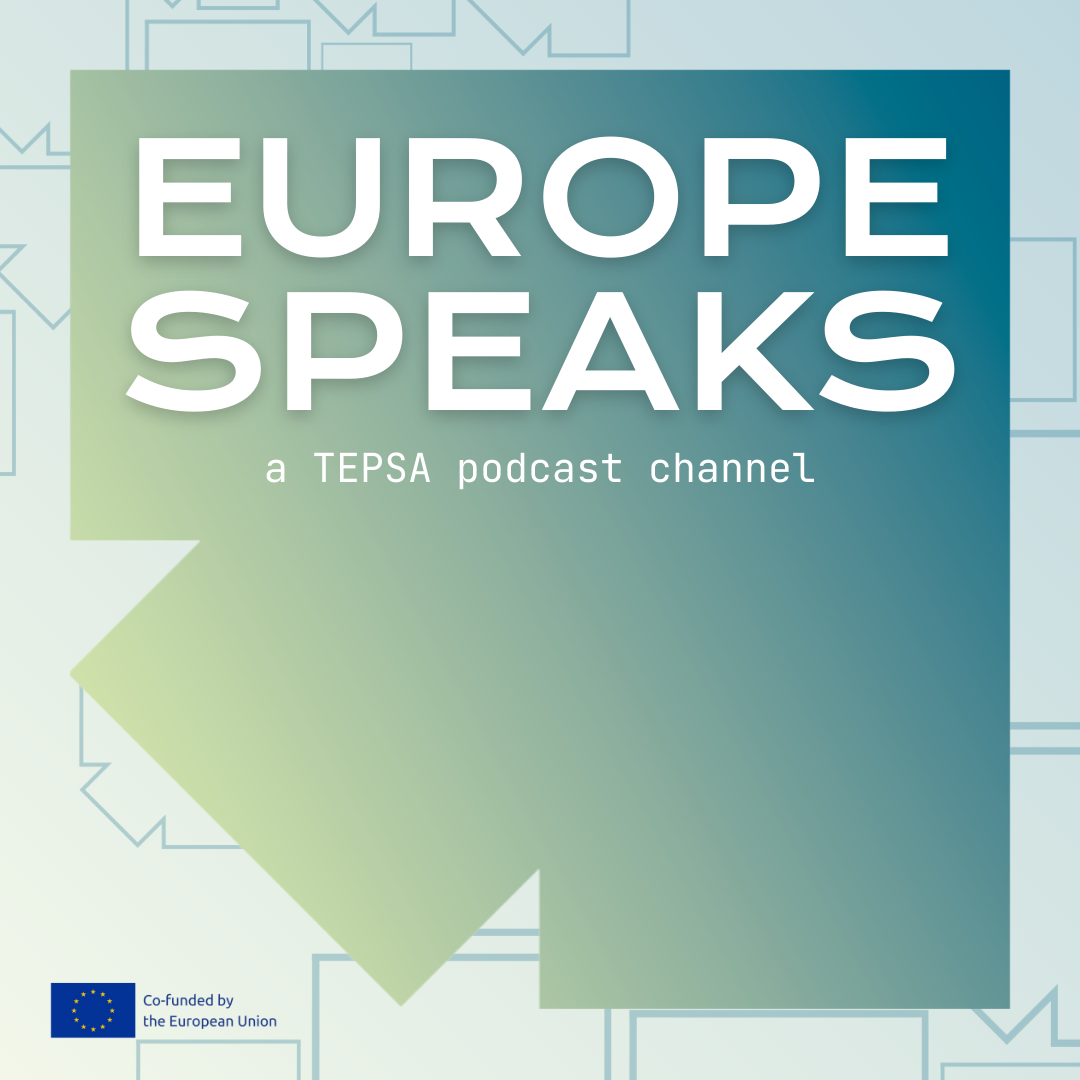 Welcome to 'Europe Speaks', a podcast channel by the Trans European Policy Studies Association (TEPSA) where we explore everything to do with the European Union: history, current affairs, and the future of Europe. We publish regular podcasts on all these topics, including EuropeChats with Jim Cloos and Mariam Khotenashvili, and a series of other webinars, explainers, and interviews with the world's leading experts on the EU!
Episodes
Thursday Nov 25, 2021
Thursday Nov 25, 2021
In this special episode of EuropeChats, we are honoured to be joined by Ailish Campbell, the Ambassador of Canada to the European Union, to discuss EU-Canada relations: where have we been, how far have we come, and where are we going? Canada is one of Europe's most important international allies, and at a time of change for Europe and the world, it is important to take stock of such relationships. 
Ambassador Campbell arrived in Brussels at the height of the COVID-19 crisis in 2020. Faced with this unprecedented medical and economic crisis, we ask her how difficult is was to get settled in a new city in such circumstances, especially as a diplomat. We then move on to questions of policy: how does the Ambassador assess the current state of EU-Canada relations writ-large? And how has the CETA Agreement evolved in Canada, against the backdrop of severe debate in Europe? Jim and Ailish also discuss the efforts the EU and Canada are taking to vaccinate the world against COVID-19 and recover in good order from the devastation of the pandemic. And of course, the ever-present threat of climate emergency is also discussed: what are the Ambassador's thoughts on the results of COP26 in Glasgow? Are we taking significant enough steps to mitigate the effects of climate change, or is there yet more to be done? 
We're discussing these topics and many more, so check it out! 
EuropeChats is is the flagship podcast of TEPSA and it is part of the TEPSA Podcast Channel "Europe Speaks"  
Music: Worakls, 22 September 2014, Salzburg, Hungry music