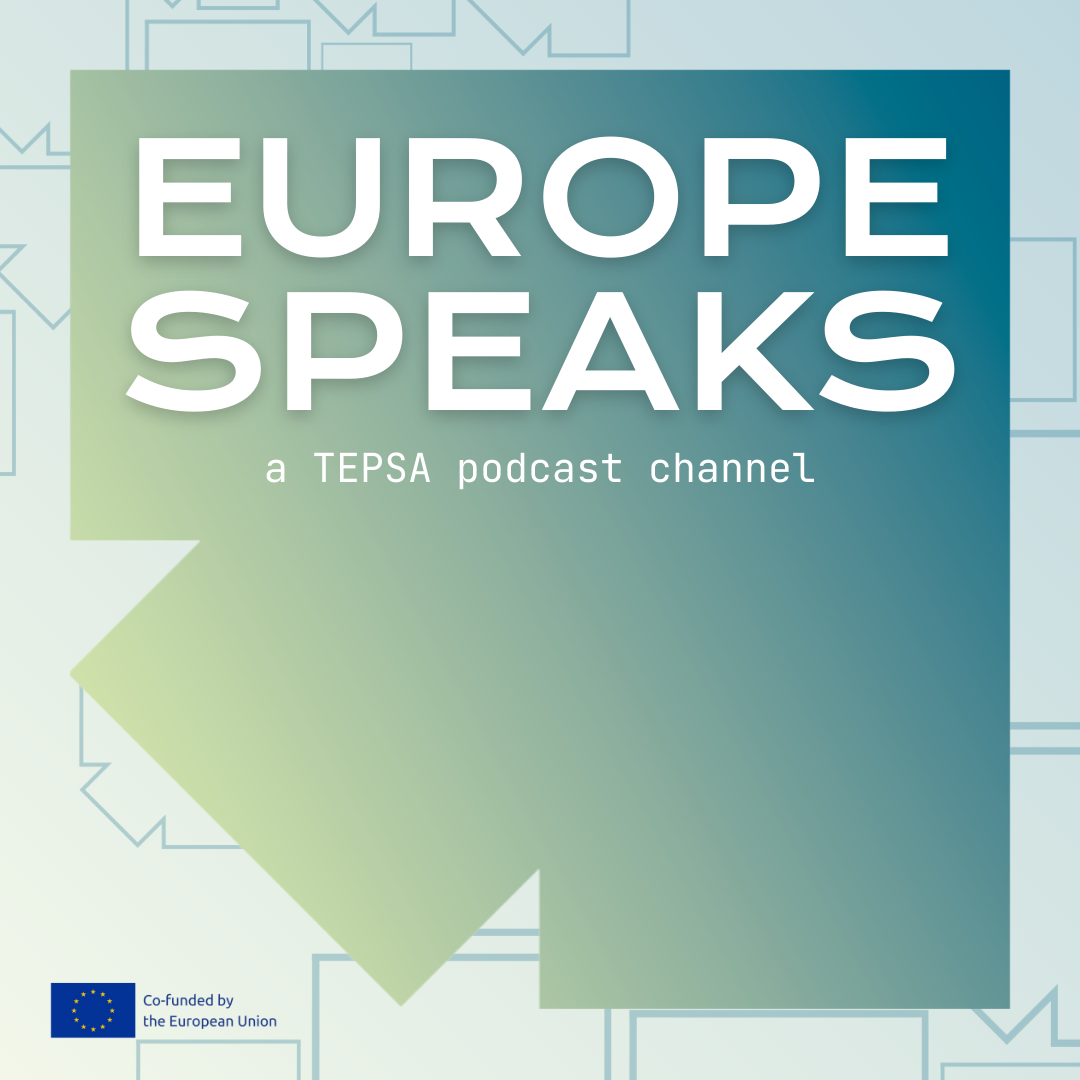 Welcome to 'Europe Speaks', a podcast channel by the Trans European Policy Studies Association (TEPSA) where we explore everything to do with the European Union: history, current affairs, and the future of Europe. We publish regular podcasts on all these topics, including EuropeChats with Jim Cloos and Mariam Khotenashvili, and a series of other webinars, explainers, and interviews with the world's leading experts on the EU!
Episodes
Monday May 16, 2022
Monday May 16, 2022
In the first half of 2022, the European Union finds itself at a crossroads. Two years of a global pandemic and Russia's war of aggression against Ukraine have set into motion a major geopolitical crisis cutting to the very heart of EU policy.
Three countries (Ukraine, Georgia, and Moldova) are working their way towards accession to the EU, their clear European choice a thorn in Russia's side. In an effort to extend his sphere of influence, Russian President Vladimir Putin is de-facto occupying territory in all three countries.
None of these countries are in NATO although Ukraine and Georgia have been knocking on the door for almost twenty years. All three countries have strong European aspirations. The upcoming European Council in June might decide to recognise the three countries as candidates for membership. The European Commission is currently preparing its opinions on the three applications.
In this discussion with special guest Richard Youngs, we discuss the EU membership prospects of these three countries. Richard Youngs is a leading European expert on the topic of EU accession, the neighbourhood, and conflict. He is a Senior Fellow at the Democracy, Conflict, and Governance Program of Carnegie Europe, Professor at the University of Warwick, visiting professor at the College of Europe, and author of over 15 books on EU foreign policy, democracy and Eastern Europe.
EuropeChats is is the flagship podcast of TEPSA and it is part of the TEPSA Podcast Channel "Europe Speaks"
Music: Worakls, 22 September 2014, Salzburg, Hungry music