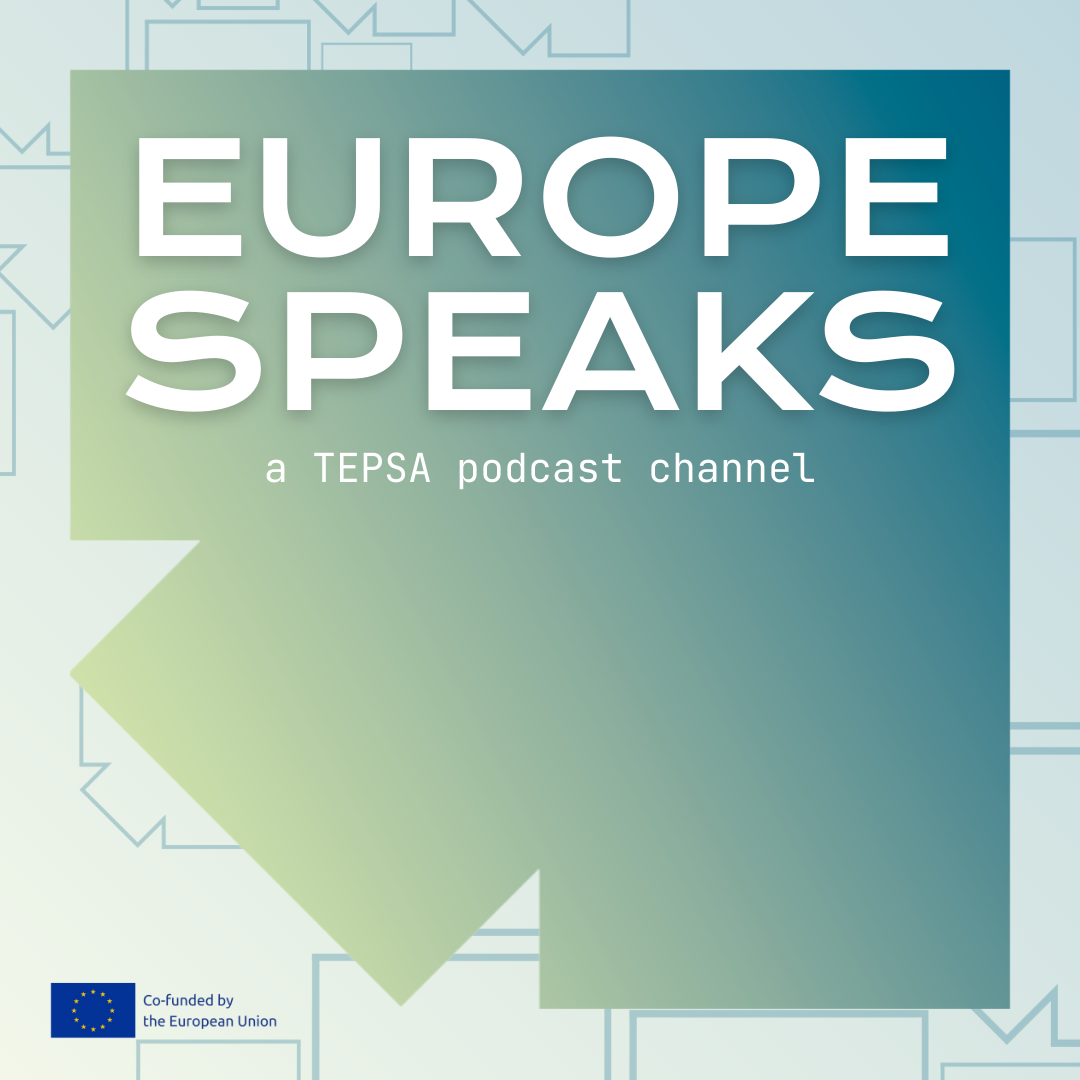 Welcome to 'Europe Speaks', a podcast channel by the Trans European Policy Studies Association (TEPSA) where we explore everything to do with the European Union: history, current affairs, and the future of Europe. We publish regular podcasts on all these topics, including EuropeChats with Jim Cloos and Mariam Khotenashvili, and a series of other webinars, explainers, and interviews with the world's leading experts on the EU!
Episodes
Thursday Apr 14, 2022
Thursday Apr 14, 2022
In the first episode of EuropeChats for 2022, we discuss one key aspect of the European Council's functioning: the conclusions issued at the end of each meeting. We will try to understand how they have evolved, what their key purpose is and how they come about. At the end of our talk, we will also suggest a few recommendations on how to best write and use European Council Conclusions.
The European Council gathers together the Heads of State or Government from the European Union's Member States. It has over the years become the EU's agenda setter, shaping key milestones in European integration. In the early years, the European Council did not exist - and it had no formal role or legal basis in the Treaties. Nevertheless, the Heads of State and Government, wanting to meet to discuss the progress of EU affairs and common policies, started to meet in summits in the 1960s and 1970s. The European Council, in a sense, created itself. And since that time it has had its role formalised and clearly defined.
TEPSA Secretary-General Jim Cloos drafted European Council Conclusions for years as part of his role as  Deputy Director General for General and Institutional Policy at the General Secretariat of the Council of the European Union. He knows how the conclusions have changed over time, how they are written, who has an input on their content, and ultimately, he knows how to read past their often complex and confusing language. If you ever wanted to understand more about the crucial role of the EU's agenda setter, he is a leading expert!
EuropeChats is is the flagship podcast of TEPSA and it is part of the TEPSA Podcast Channel "Europe Speaks"
Music: Worakls, 22 September 2014, Salzburg, Hungry music