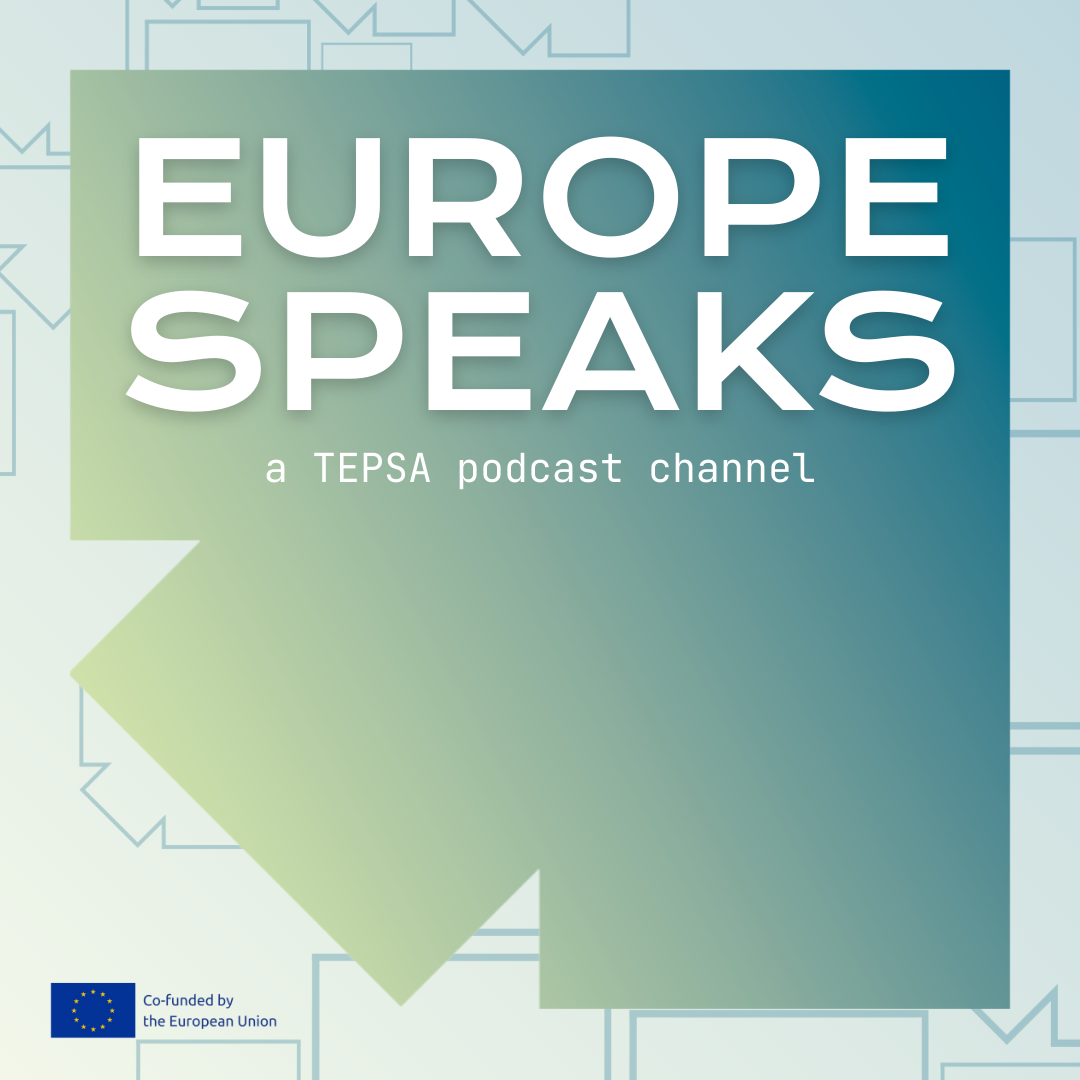 Welcome to 'Europe Speaks', a podcast channel by the Trans European Policy Studies Association (TEPSA) where we explore everything to do with the European Union: history, current affairs, and the future of Europe. We publish regular podcasts on all these topics, including EuropeChats with Jim Cloos and Mariam Khotenashvili, and a series of other webinars, explainers, and interviews with the world's leading experts on the EU!
Episodes
Wednesday Dec 01, 2021
Wednesday Dec 01, 2021
In this special episode of EuropeChats, we are joined by Prof. Michael Kaeding. Michael is Jean Monnet Chair ad personam at the University of Duisburg Essen, and along with Johannes Pollak and Paul Schmidt, he is co-editor of a series of books stemming from the TEPSA Network.
The "Views from the Capitals" series draws on the expertise of the TEPSA Network to produce books that analyse topical European issues from the perspective of each EU Member State and neighbouring countries, and help understand the future of the European project. The latest edition, "European Solidarity in Action and the Future of Europe: Views from the Capitals", is the topic of today's episode. 
The book sheds light on how Member States and EU neighbours reacted to the COVID-19 pandemic through the lens of European solidarity, what they expect from the EU, and other Member States, and how they are ready to contribute to common action. The volume reveals how European countries experience and perceive solidarity from the EU and towards the EU in different policy dimensions, such as intra-EU mobility, healthcare and financial and economic aspects of Europe's recovery.  
The spread of COVID-19 appears to have turned the world upside down. The pandemic has put enormous stress on the global economy. Its impact on the European Union, its Member States and neighbouring countries poses the biggest challenge since its existence. It is the latest stress test of the Europe's solidarity after being pummeled by the eurozone debt turmoil, the migration crisis of 2015-16 and Brexit. Whether the EU can bounce back and what shape the recovery will take depends on what actions the member states are willing to take individually and collectively in the days, weeks and months to come. 
We're discussing these topics and many more, so check it out! 
EuropeChats is is the flagship podcast of TEPSA and it is part of the TEPSA Podcast Channel "Europe Speaks"