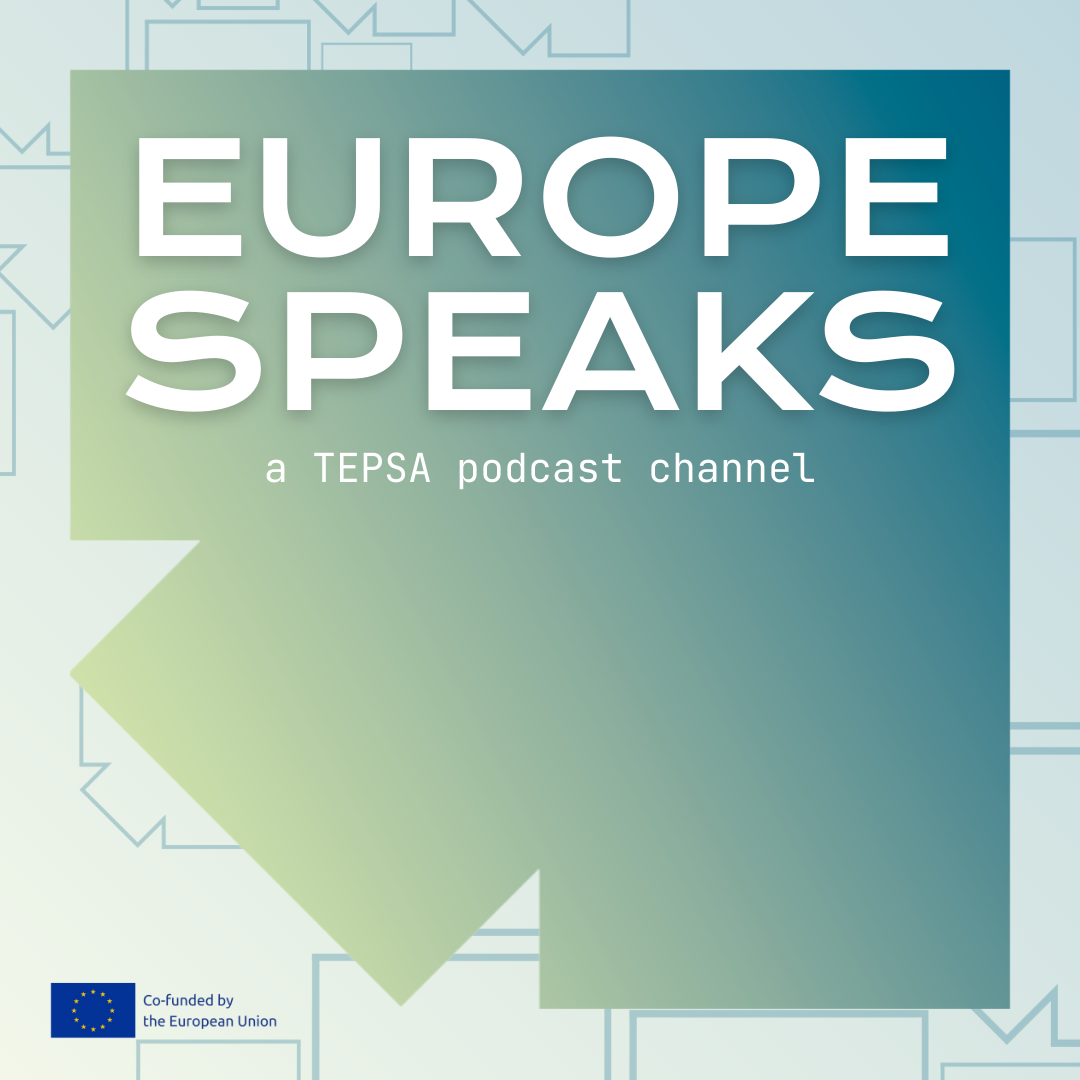 Welcome to 'Europe Speaks', a podcast channel by the Trans European Policy Studies Association (TEPSA) where we explore everything to do with the European Union: history, current affairs, and the future of Europe. We publish regular podcasts on all these topics, including EuropeChats with Jim Cloos and Mariam Khotenashvili, and a series of other webinars, explainers, and interviews with the world's leading experts on the EU!
Episodes
Monday Mar 14, 2022
Monday Mar 14, 2022
In this new episode of EU History Explained, Giulia Bonacquisti, Project Manager at the Trans European Policy Studies Association (TEPSA), takes a look at the history of one of the most important Institutions of the European Union: the European Council.
The European Council gathers together the Heads of State or Government from the European Union's Member States. It has over the years become the EU's agenda setter, shaping key milestones in European integration, but despite this, its history as a formal Institution of the EU doesn't go back too far.
In this video, we take a look back over decades of European integration, tracking the development of the summits that would later become the formal European Council. Starting in the 1960s as informal summit meetings spearheaded by France in an effort to limit the supranational character of the European Community, a number of developments brought about the end of the summit practice, and the foundation of the European Council. In a context of international instability, the need for momentum to integrate further, and pushed for by French President Valéry Giscard d'Estaing and German Chancellor Helmut Schmidt, the late 1960s and early 1970s brought about the birth of the European Council. From there, we move through several Treaty changes, culminating in the signing of the Lisbon Treaty in 2007, which formalised the European Council as an EU Institution and defined its current role.
EU History Explained is TEPSA's video series exploring the origins of the modern EU. If you have ever wondered how the European Union of today came to be, or what lies behind the talk of politics being shaped in 'Brussels', then this is the series for you!
We would like to thank the Historical Archives of the European Union at the European University Institute and Roland Parr for their contribution.
Script: Giulia Bonacquisti
Recording & Editing: Tanguy Babled & Hugh Evans
Music: Garrett Bevins - Infinite - Infinite (Wondershare Filmora X)