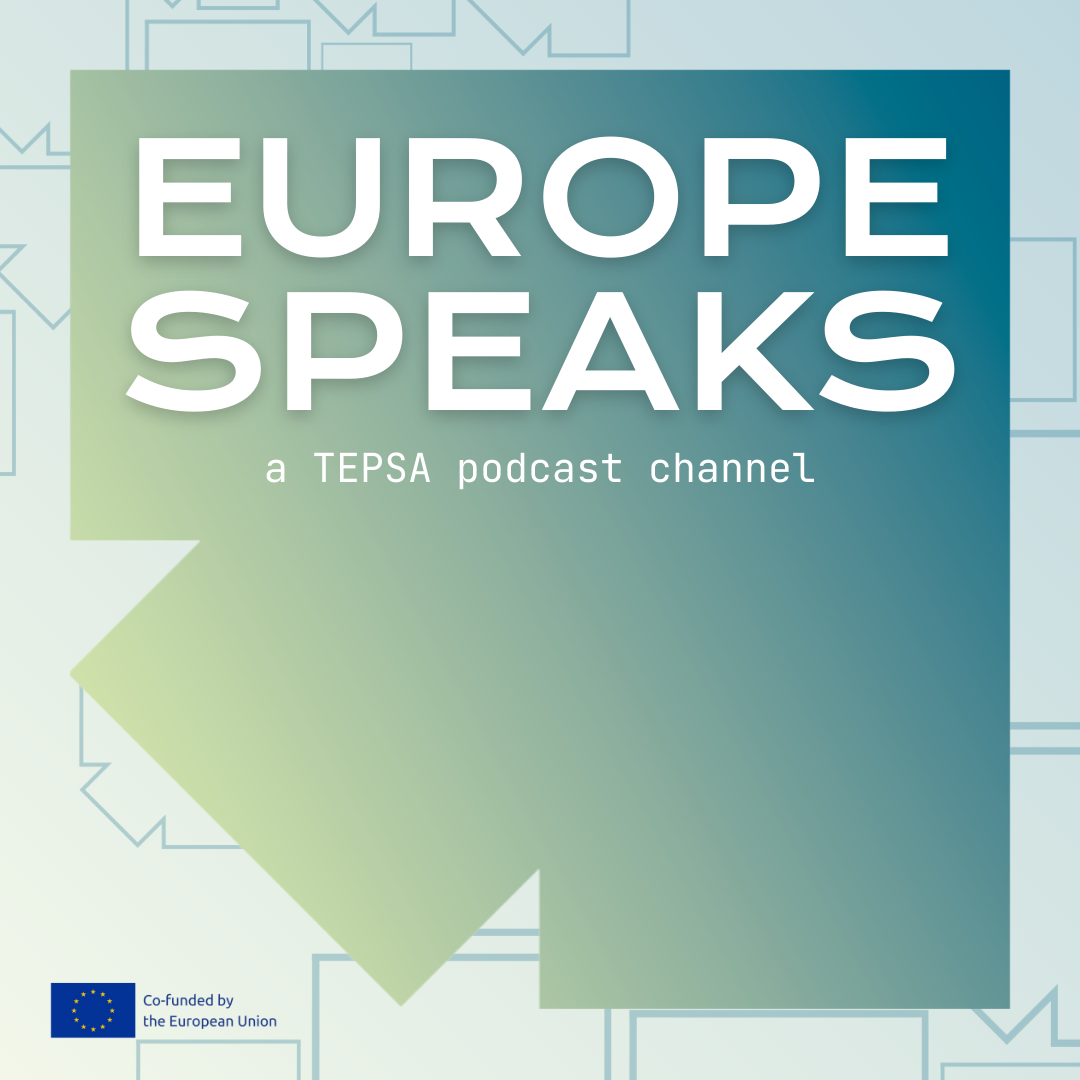 Welcome to 'Europe Speaks', a podcast channel by the Trans European Policy Studies Association (TEPSA) where we explore everything to do with the European Union: history, current affairs, and the future of Europe. We publish regular podcasts on all these topics, including EuropeChats with Jim Cloos and Mariam Khotenashvili, and a series of other webinars, explainers, and interviews with the world's leading experts on the EU!
Episodes
Monday Jan 31, 2022
Monday Jan 31, 2022
In this new episode of #EUHistoryExplained, Giulia Bonacquisti, Project Manager at the Trans European Policy Studies Association (TEPSA), takes a look at the troubled history of the UK's relations with Europe. 
It is two years since the United Kingdom formally left the European Union, and over one year since the end of the #Brexit transition period. But the difficult relations between the UK and the EU didn't start in 2016. From a stop-start accession process filled with hurdles and challenges, through a series of opt-outs from EU policies, and culminating in a tense series of Brexit negotiations, the UK's involvement in the European project has been troubled since the start. 
In this video, we take a look back over the last 90 years of European integration, from the British perspective. Beginning with Churchill's championing of a European project without British involvement in the 1930s, and moving through successive British governments' attempts to balance their interests between the Commonwealth & USA and the emerging Common Market in Europe, the path to British accession to the EEC in 1973 was a difficult one. But the trouble didn't end there, and we also explore the decades of British membership, moving through Thatcher's critiques of the Community and tense debate over the British contribution to the European budget, and a series of British opt-outs from major EU policies such as Schengen and the Europe. Finally, we explore the impact of all this history on the current state of relations. After Brexit, the UK has gone from a member with many opt-outs to an outside seeking opt-ins. What can the history of UK-EU relations teach us about their future? 
EU History Explained is TEPSA's video series exploring the origins of the modern EU. If you have ever wondered how the European Union of today came to be, or what lies behind the talk of politics being shaped in 'Brussels', then this is the series for you! 
We would like to thank the Historical Archives of the European Union at the European University Institute for their contribution. 
Script: Giulia Bonacquisti 
Recording & Editing: Tanguy Babled & Hugh Evans 
Music: Garrett Bevins - Infinite - Infinite (Wondershare Filmora X)